Historic Photos of Rancho Park
(Photos courtesy of John Jones)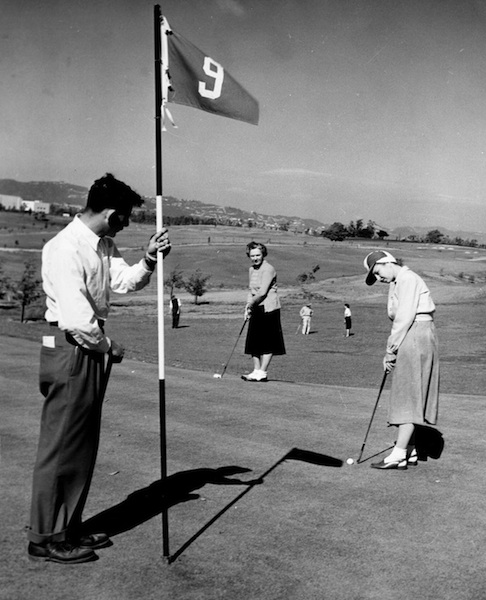 Rancho's 1949, # 9. Now the location of #10 tee. The hole was reversed in 1952.
Looking over today's 4th green at the 5th fairway at Rancho Park in 1958
The 3rd hole (#12) in the 1963 Los Angeles open at Rancho Park.
Arnold Palmer on the range at Rancho during the 1963 L.A. Open.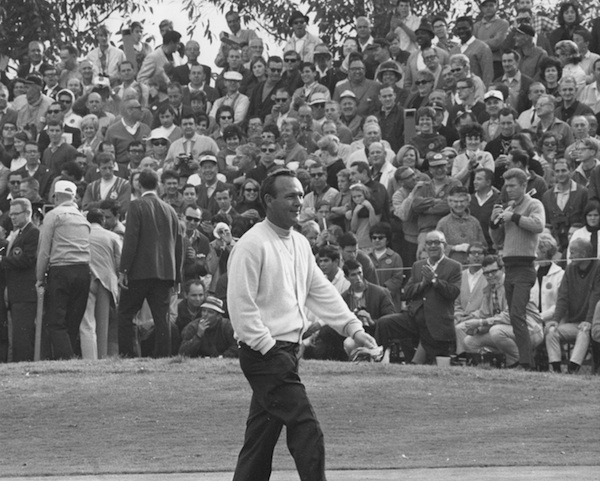 Arnold Palmer at Rancho Park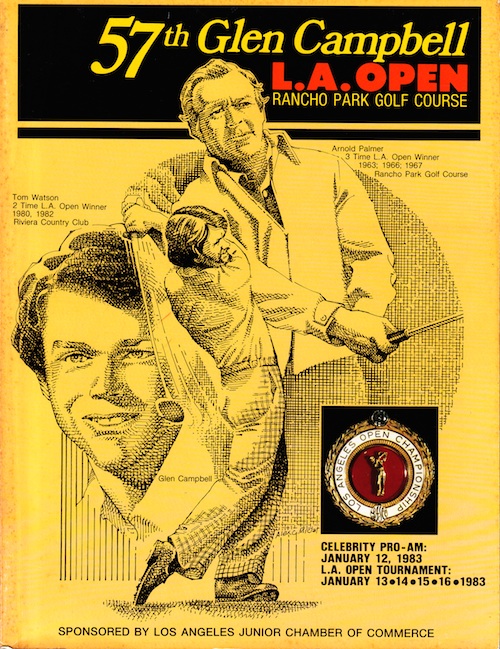 1983 artwork (last year Rancho hosted the LA Open